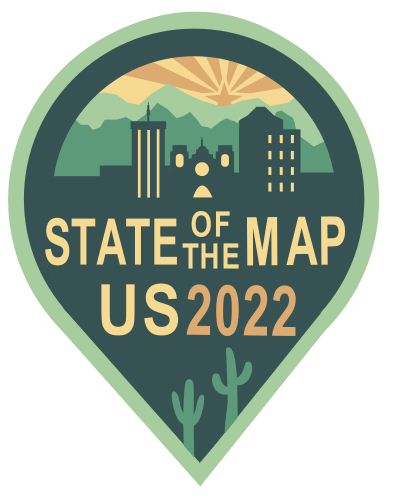 Tucson, Arizona
Airline and airport information
Flying into Tucson - The closest airport is Tucson International Airport (TUS). Traveling to and from the airport to the venue is easy with multiple options including free public transit and app-based ride services (Uber/Lyft). TUS is a little over 1 hour away from the venue by public transportation or 30 minutes by car.
Flying into Phoenix - Phoenix Sky Harbor International Airport (PHX) is within two hours of Tucson and serves as another option available to those flying in for the conference. PHX is a larger airport with more direct flights (domestically and internationally), which may reduce costs for some travelers.
If you opt for flying into Phoenix, there are several options for traveling from Phoenix to Tucson. Groome Transportation is one option that offers a round trip shuttle service for ~$94.
Transit
There are an abundant of transit options in Tucson!
The University of Arizona operates the CatTran Campus shuttle which provides free shuttle rides around campus and surrounding Tucson neighborhoods. The Sun Link Street Car routes right through campus and connects to downtown Tucson (a 24-hour pass costs only $4.50). The SunTran Bus System is a great option for reaching off-campus destinations and is fare-free through June 2022.
With hundreds of miles of mountain and road biking trails, Tucson is a bike-friendly destination. Many options for rental bikes (and scooters) are available around town, including TuGo BikeShare. Don't forget to bring your helmet or rent one!
As a college town, Lyft & Uber is a quick and accessible option with many cars waiting near campus for riders.
Lodging
Several hotels and AirBnbs are within walking distance of the University of Arizona campus, the conference venue. These options are especially close:
A short 7 minute walk from the UA Student Union, the Graduate is the recommended hotel to stay at for State of the Map US. Attendees get a rate of $249 plus tax using this booking link.
Tucson Marriott University Park is another convenient option within 7 minutes by foot to the conference venue.
Accessible by Sun Link Street Car, CatTran (free), or 15 minutes walk, Aloft Tucson University is another modern hotel option within reasonable distance of campus.
Over 300 casitas are listed in neighborhoods surrounding campus, many within walking distance. Listing start as low as $60 per night.
Interested in sharing lodging with another attendee? Check out the room share page on the OSM Wiki.
Visiting the U.S. in 2022
COVID-19
If you are travelling internationally to attend State of the Map US, it is your responsibility to understand, meet and adhere to CDC international travel requirements.
Visa Information
A foreign visitor entering the U.S. is generally required to present a passport and valid visa issued by a U.S. Consular Official, unless they are a citizen of a country eligible for the Visa Waiver Program, or are a lawful permanent resident of the U.S. or a citizen of Canada.
Here is a list of countries eligible for the Visa Waiver Program. In other words, if you are a citizen of the U.S., Canada, or one of the following countries, you do not require a Visa:
Andorra
Australia
Austria
Belgium
Brunei
Chile
Czech Republic
Denmark
Estonia
Finland
France
Germany
Greece
Hungary
Iceland
Italy
Japan
Latvia
Liechtenstein
Lithuania
Luxembourg
Malta
Monaco
Netherlands
New Zealand
Norway
Portugal
Singapore
Slovakia
Slovenia
South Korea
Spain
Sweden
Switzerland
Taiwan
United Kingdom**
**To be eligible to travel under the VWP, British citizens must have the unrestricted right of permanent abode in England, Scotland, Wales, Northern Ireland, the Channel Islands, and the Isle of Man.
Based on information from the U.S. State Department, if you require a Visa to visit the U.S., please make sure you've submitted the application by July 7th, 2019. This is 60 days before the start of the conference.
The U.S. State Department's goal is visa delivery no more than 30 days from the time of application in most cases, although cases that require administrative processing could take longer. Most administrative processing is resolved within 60 days of application. Here is a link to our visa Law and Policy.
Here is the URL for electronic Visa application.
Your Rights
If you plan on attending State of the Map US and are not a resident of the U.S., please make sure you know your rights. As far as we understand, anyone is subject to potential screening and questioning upon entry into the U.S., no matter what country you are traveling from or where your citizenship is from.
This page tells you about your basic rights. It is not a substitute for legal advice. You should contact an attorney if you have been arrested or believe that your rights have been violated.
REMEMBER: It is illegal for law enforcement officers to perform any stops, searches, detentions, or removals based solely on your religion, race, national origin, gender, ethnicity, or political beliefs. However, law enforcement officers at the airport and at the border generally have the authority to search all bags and to ask you questions about your citizenship and travel itinerary.